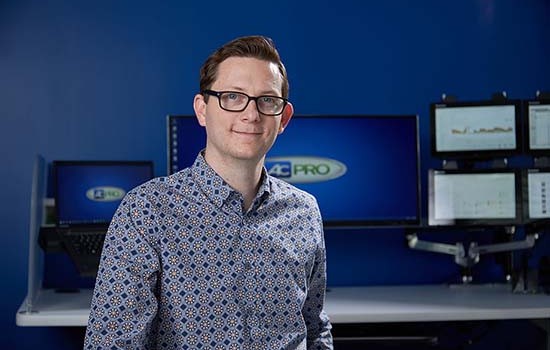 FONTANA, CA – AC Pro, the premiere heating and air conditioning supplier for the southwestern United States, has announced that Blake Quinn has been promoted to the position of Vice President of eCommerce & Marketing.
Blake Quinn joined AC Pro in 2009 as a territory manager and a few years later became the Director of Marketing and then Director of Marketing & eCommerce. During his time as Director of Marketing & eCommerce, he assembled an industry-leading eCommerce team whose mission is to build the most sophisticated and easiest-to-use online store in the industry.
This past June he announced the launch of the state-of-the-art AC Pro online store, allowing contractors 24/7 access to comprehensive product information and 360 images and videos, as well as pricing and availability. Blake Quinn said, "Our sole focus has been to make ordering from our online store faster and more convenient than any other method our customers have used in the past. Based on customer reception I can say we have achieved that."
Founded in 1986, AC Pro is a family-owned wholesale distributor that has been providing excellent customer service while supplying HVAC equipment, parts and supplies in the Southern California and Nevada markets.
AC Pro currently serves the add-on replacement, residential new construction, commercial, and multi-family sectors of the HVAC industry. Representing more than 150 leading manufacturers and more than 5,000 different line items, AC Pro has a full array of products and programs to fit their customers' needs.
For more information, visit www.acpro.com
AC Pro online store customer testimonial video – https://www.youtube.com/watch?v=choy4l6GpuI